Come join the f.u.n. Saturday, September 7, 2019!
11:30 a.m. - 3:30 p.m.
CalDRA's annual student picnic is a day filled with games, food, information, and commiseration with your fellow students! Come armed with your most burning questions for our working reporter Q&A panel, and brush up on your depo knowledge beforehand in order to kick some serious steno butt at our Steno Family Feud game (there will be prizes!). The day has been organized especially for you, the court reporting student, to walk away with new friends, great memories, and renewed inspiration in hand, propelling you closer to your goal of passing the CSR. We look forward to seeing you on September 7!
Don Knabe Regional Community Park
19700 Bloomfield Avenue
Cerritos, CA 90703
Click to Register for the Student Picnic

CalDRA Members:  $5.00
Nonmembers:  $15.00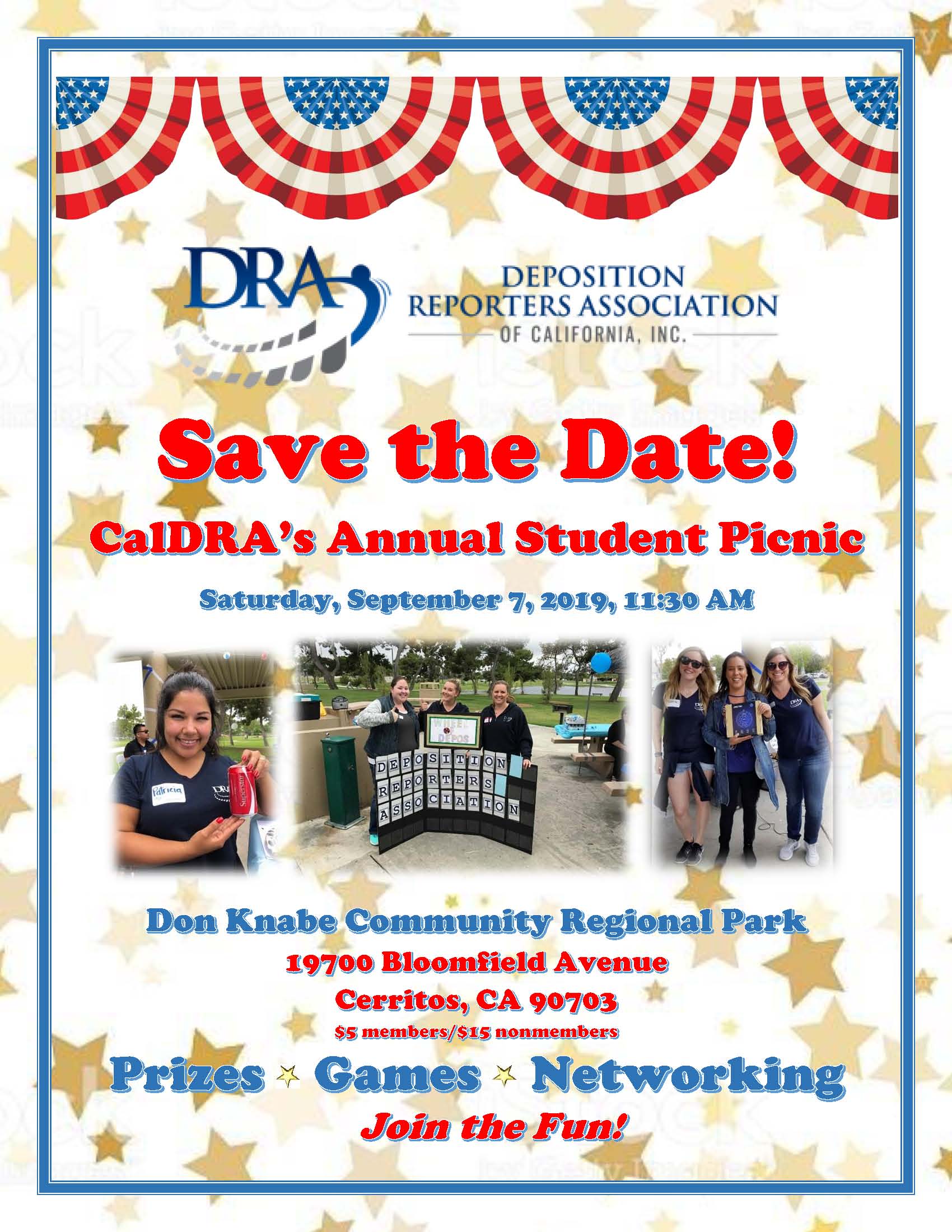 Picnic location area:  Los Abules